TMRubber is one of the leading European manufacturer of non-standard components from rubber, silicone and plastic, that are applicable in various industries. We specialize in processing silicone mixtures, mainly liquid silicone rubber (LSR).We are a company which operates on the European market since 2002. We have broad experience in international cooperation. Mainly we work together with Scandinavian companies. Among our clients are also companies from Asia.
We offer:
Consultancy in choosing the appropriate material and mixing of materials
Help with design and execution of forms
Test runs
Production in short, medium and long runs
2002
The company is registered under the name "Medical Rubber in Poland" and becomes part of "Medical Rubber Holding AB".
2007
Change of the company name from Medical Rubber to TMRubber
2015
The new production hall in Dobra (950m²) Implementation of the Quality Management System for medical devices according to ISO 13485
2019
We employ 32 employees and we are constantly developing to adapt to your needs. Purchase of the new Arburg 470 S injection molding machine
2021
Purchase of the new compression machine - TungYu
2004
Obtaining the ISO 9001 certificate
2011
The new owner – Aneta Månsson
2017
GARPCO Group from Sweden becomes new owner
2020
Purchase of another injection molding machine - Arburg 470 S
2002
Bolaget är registrerat under namnet "Medical Rubber in Poland" och blir en del av "Medical Rubber Holding AB".
2007
Byte av företagsnamn från Medical Rubber till TMRubber
2015
Den nya produktionshallen i Dobra (950m²) Implementering av kvalitetsledningssystemet för medicintekniska produkter enligt ISO 13485
2019
Vi har 32 anställda och vi utvecklas ständigt för att anpassa oss efter dina behov. Inköp av nya Arburg 470 S formsprutningsmaskin
2021
Inköp av den nya kompressionsmaskinen - TungYu
2004
Erhålla ISO 9001-certifikatet
2011
Ny ägare - Aneta Månsson
2017
Garpco AB från Sverige blir ny ägare
2020
Köp av ytterligare en formsprutningsmaskin - Arburg 470 S
Our machine park has a large production potential. It enables the processing of liquid and solid silicone, rubber and other plastics. Depending on the specificity of the product, we offer production using injection or compression molding machines. All machines are operated by experienced and highly qualified staff, with high versatility, which allows for flexible adaptation of production to the needs dictated by the market.
High-quality products, short delivery times and affordable prices make customers come back to us, and the group of new contractors is gradually expanding.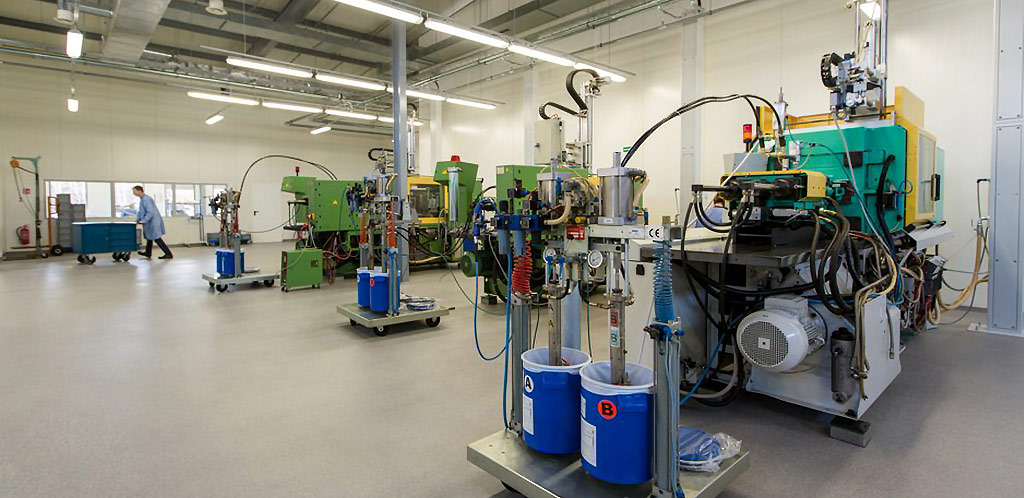 TM Rubber Sp has new owner
New owner of TM Rubber Sp is the Swedish company UW-Elast AB, a part of the Garpco group.