Making coffee in an espresso machine, cooking dinner, driving a car, diving among coral reefs, being on research in a hospital – you are constantly in contact with our products. These are small details, well hidden in many devices, invisible to the naked eye, yet playing a large role in everyday life.
Our products are used in many industries, in particular in the medical industry, as well as in the food, construction, automotive and textile industries.
"If you need something innovative and non-standard, you are in the right place, we will produce it for you …"
We offer our clients a unique product that we are proud of. We do everything to stand out from the crowd. We place emphasis on high-quality workmanship.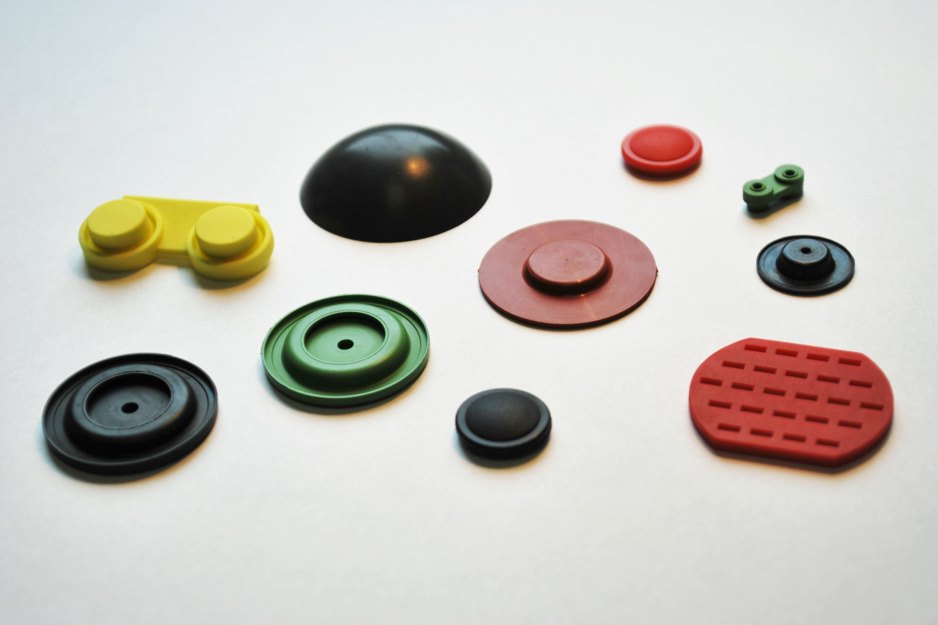 General properties of silicone
Wide operating temperature range
range from –50 ° C to + 250 ° C,
(special classes: –110 ° C to +300 ° C)
Slight changes in physical properties in the range -50 + 180 ° C
Perfect compression
Odorless and tasteless (many types of silicones are BfR and FDA compliant)
Can be colored as desired
It is easily processed
Can be electrically regulated from insulator to semiconductor
High X-ray resistance
High temperature resistance, oil resistance, and low temperature flexibility are generally expected of elastomers. Focusing on one of these benefits will have a negative effect on the others. Silicones are an exception here: they show excellent mechanical resistance, resistance over a wide temperature range and satisfactory resistance to oil. Silicones are characterized by a low compression ratio.
W porównaniu z innymi elastomerami, guma silikonowa jest wyjątkowo czysta i dlatego nadaje się również do użytku w sektorze spożywczym i medycznym.
Compared to other elastomers, silicone rubber is extremely clean and therefore also suitable for use in the food and medical sectors.
Kauczuk silikonowy jest dostępny jako gotowe do użycia mieszanki lub jako związki, do których należy dodać środek sieciujący i jeżeli to konieczne, pigment.
Silicone rubber is available as ready-to-use mixtures or as compounds to which a crosslinker and, if necessary, a pigment must be added.
Benefits of using a polymer / filler structure.
Silicone rubber typically contains pyrogenic silica as a filler. The structure of pyrogenic silica is very similar to the polymer.Both are mainly composed of Si and O which gives us very interesting properties:
High transparency
Good mechanical properties due to effective polymer-filler interaction
Good fire resistance and non-toxic as a result of combustion
Advantages of using solid silicone
The processing is varied and we are able to produce a wide range of products with several basic types of silicones
High flexibility for small and medium series
Processes:

Press cure, injection molding
Embossing
Calendering
Advantages of using liquid silicone
Short cycle times (low viscosity, high curing speed)
The process can be fully automated
Multi-cavity molds
Suitable for the production of geometrically complex products
2K injection molding
No secondary finishing required