The inert nature of the silicones makes them useful in the production of baking products, kitchen utensils and articles for the food industry. The consumer market is filled with kitchen products made of silicone, from protective gloves and coasters to spatulas and grill brushes and even frying pans where its non-stick properties are useful.
These applications benefit in particular from the high temperature resistance of silicone; the material is stable and food safe even at very high temperatures.
Silicone rubber is widely used in food processing, from home cooking to industrial cooking. The properties of silicone make this polymer material ideal for use in the food industry. It includes, inter alia:
The nozzles for dispensers used in fast food restaurants, manufactured by our nozzles are characterized by unique solutions preventing the products from dripping, thanks to which the surface under the dispensers remains clean.
Technologically advanced dispensers, thanks to appropriately selected parameters of the pump, pressure and nozzles, are able to dispense products such as water, yoghurt, marmalade, also with particles. With such products, maintaining a clean working surface is not easy, but with the appropriate technical knowledge, it is possible for the materials used.
Nozzles for filling containers on production lines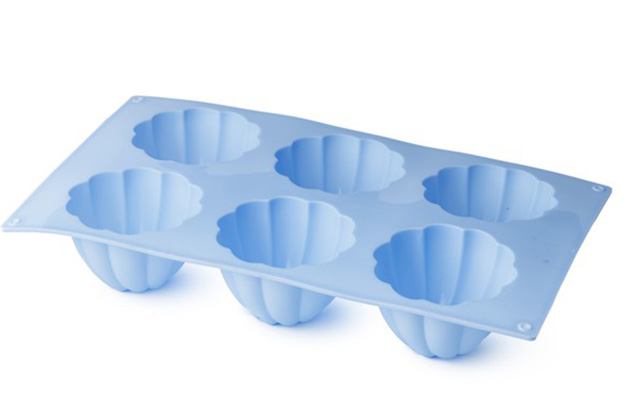 Silicone combines the following properties:
Able to withstand extremely high and low temperatures (- 40 ° C to + 200 ° C) for a long time
Chemical resistance and compatibility
Suitable for contact with dry food, water and fats
High-quality and durable product
Safety as the level of released volatile substances and extractable particles is very low
Most food contact silicones are approved and comply with the standards of the American Food and Drug Administration (FDA) also with the German Federal Institute for Risk Assessment (BfR)
Additionally, by adding an appropriate stabilizer, we can increase the resistance to high temperature. This increases the temperature resistance range from 200 ° C to even 300 ° C.
Food-grade silicone products are used in many industries including:
ovens
refrigeration
dairy
meat processing
storage
transporting loose materials
production / filling of bottles and cardboard packaging, etc.
gaskets commonly used in ovens, chillers, containers for loose materials,
Sheets used for heat / vibration insulation
Tubes used for fluid transfer, pumping